We just realized that the tax calculation is not calculated by the rate set in the custom taxes.
As example:

As you can see the rate is set to (0.077 / 7.7%)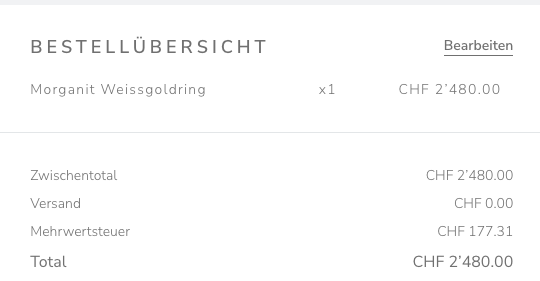 When I add a product to test I see the following. The buy button has the "data-item-has-taxes-included" attribute set to "true", which is needed according to the documentation…
But if you calculate this manually: 2480 CHF * 7.7% = 190.96 → but as you can see in the first screenshot Snipcart calculates CHF 177.31 (which is 7.149596774193548%). Where is this rate from?
example is from Morganit Weissgoldring | Shop Goldschmiede Christa Portmann
Thanks for your help!
Cheers from Switzerland
Darko